A sweet treat to banish the winter blues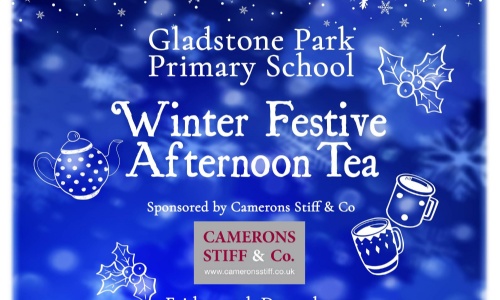 If you are finding the weather outside frightful, come along for a delightful piece of cake at our Winter Festive Afternoon Tea event.
On Friday, 10 December Gladstone Park PSA will be hosting a Winter Festive Afternoon Tea outside our sports hall from 3.15 - 5.15pm. Everyone is invited and entry is free.
If you are feeling creative, why not enter our Winter Cake Competition? Bring your winter-themed cake to the main school entrance on the morning of 10 December. Your cake will be judged then sold at the Afternoon Tea to raise funds for the school.